The Shadow Zone
Shadowbox Live
The Worly Building
Columbus, Ohio
by
Rick Brown

NEE NEE NEE NOO … NEE NEE NEE NOO … NEE NEE NEE NOO … Consider if you will … Shadowbox Live's new sketch comedy and rock 'n roll show … The Shadow Zone … parodying the 1960s classic Twilight Zone. Loosely themed in a 5th dimensional sort of way, Robbie Nance shines brightly as host Rod Serling in four of the production's finer skits. Looking sharp in his dark, slender black suit … albeit with a tie that's too wide (C'mon wardrobe!) … gesturing with his cigarette … Mr.Nance's portrayal is mesmerizing, his halting dialogue riveting. Sterling Serling I believe.

NEE NEE NEE NOO!

First up is "The Twilight Zone – Basic White Girl". Vic and Denise (David Whitehouse and Leah Haviland respectively) are out for a stroll when they run into Basic White Girl (Chyna Cheaney). Ms. Cheaney's slang and demeanor are quite humorous. But when Vic inadvertently takes a big sip of her drink … transforming his persona … he begins a ranting, rambling Valley Girl diatribe taking the audience on a journey through a wondrous land whose boundaries are that of hilarity.

In "Nightmare at 20,000 Feet" the troupe alters an actual Twilight Zone episode by the same name. William Shatner appears in the 1963 telecast as a passenger who believes he sees a man walking on the wing of his airliner … while it's at 20,000 feet. In the Shadowbox Live version Jimmy Mak plays Shatner as Captain Kirk … a passenger who is totally terrified after believing he sees a Trekkie (Jamie Barrow) onboard. Sure the premise is thin. But the chemistry between Mr. Barrow's obsessive Star Trek fan and Mr. Mak's over the top Kirk is such blissful buffoonery the sketch unlocks a door to a new dimension … a dimension not only of sight and sound but of magical mirth.

NEE NEE NEE NOO!

The third in this series is "Technically Thinking". Again introduced by Nance's Serling, Jimmy Mak plays Ed, a tech geek trying … mostly in vain … to explain the wondrous workings of her new smart phone to Gertie, an elderly woman (Amy Lay) with an attitude. While this skit might not be as strong as the other three in the series, it did make me think of my mother-in-law … and I laughed out loud. I guffawed again … once I began composing this review on our new iMac … using a strange, unfamiliar Word program ... obviously from another universe … in a galaxy far, far away from the dimension of my mind.
The fourth … and arguably best sketch of the "Twilight" theme … is "iPhone Alone". Mom and Dad (Julie Klein and Tom Cardinal) have decided it's time to seriously discipline their son Henry (Jimmy Mak) for an accumulation of grievances. So they banish him to the basement. Henry protests exuberantly, but under his breath he secretly is happy to be finally alone with his iPhone … in the privacy of the basement … with no interruptions or parental oversight. On his way downstairs Henry accidently drops his phone, breaking the glass, rendering it inoperable. This is delicious irony indeed. But what is brilliant about the skit is its nod to another great Twilight Zone episode titled "Time Enough to Last". Burgess Meredith plays a henpecked book lover who relishes being apparently the only survivor of a nuclear war. In his haste to read blissfully without interruption he drops his glasses and steps on them … crushing both his ability to read and his dreams. The intellectual thread here is worth savoring.

Many of the other skits in The Shadow Zone are humorous in a Halloween-ish way. While highly entertaining, the depth is not the same as the themed sketches. Unfortunately accentuating this difference is the video breaks. Most are pretty pedestrian … with the devilish exception being "Snow White and The Seven Deadly Sins". Lasciviously lampooning the Disney classic, the video induces lustful, lawsuit worthy laughter.

And, of course, as is the case in each and every Shadowbox Live production, the music is awesome. I'll mention my favorites. But I could pretty much list every tune … that's how dynamic the musicians are.

Getting The Shadow Zone off to a rousing start is Tom Cardinal and Leah Haviland sharing the spotlight on Lacuna Coil's "Trip to Darkness". "Take Me To Church" (Hozier) gets the royal ensemble treatment vocally featuring Stev Guyer, Jordan Ford, Leah Haviland, and Julie Klein. Leah Haviland again takes center stage for a frantically, frenetic "Funhouse" (Pink). Julie Klein belts out a deliciously sensual "Uma Thurman" (Fall Out Boy), visually accentuated by wonderful dance moves during the "Munsters' Theme" sections of the tune.

Bringing the house down is Brandon Anderson's blistering performance on "Megalomaniac" (Incubus). And the brooding, dynamically determined attitude/vocals of Ashley Pearce's take on the Cranberries' "Zombie" is music of an otherworldly beauty.

Taken as the sum of all its parts The Shadow Zone is a creative, exuberant, entertaining endeavor. And as with every Shadowbox Live production, the show will get better and better from performance to performance. Anyone who grew up watching, or came late to The Twilight Zone will love the parodies.

"There's the signpost up ahead – your next stop, The Shadow Zone"!

NEE NEE NEE NOO … NEE NEE NEE NOO!
The Shadow Zone runs Fridays and Saturdays through November 12th. For more information please go to: www.shadowboxlive.org
My sincerest apologies to Mr. Rod Serling and all his descendants for my blatant plagiarism.
rb
---
Broken Whispers
Shadowbox Live
The Worly Building,
Columbus, Ohio

by
Rick Brown
---
Lumbering through Bethlehem
Lumbering through Bethlehem
on a Saturday night
where the chilly shadows
of abandoned mills
toll silent like a busted bell
and anything left
was boarded or gone
or turned to pay day scams
and quick title loans and
anything else that scraps
for nickles in pockets
dirty and worn
(for poverty is a business,
like death and disease).
Dennis Toth
http://leavesofcrass.blogspot.com/


---

---

---

---

---

---
by
Morris Jackson
---


FAT CAT BAT SQUID

by
C. Mehrl Bennett

Blog:
http://cmehrlbennett.wordpress.com
---

Rick's Books, Naked Sunfish Caviar
& Best Bites,
are available at:



Rick's book, Best Bites is available at:
Lulu.com & Amazon.com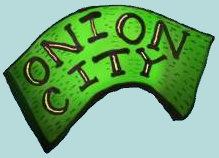 by
Sue Olcott

Click Here
---
Cityscape 5

by
aNna (Wellman) rybaT

Blog: www.annarybat.com
---
Building the Automaton

by
Gabriel Guyer
---
The Non Fiction Theater of the Truly Mundane
proudly presents:

Wholistic Grocery
By
Rick Brown
Scene: The produce section of a trendy, organic groceries store. Rick is slowly pushing a small grocery cart, gazing at the August yield of local, organic vegetables. He stops at a table piled high with zucchinis, tomatoes, and peppers of all colors and varieties. A man … who looks to be in his early 30s … is standing behind the cornucopia of produce, meticulously organizing the display. His arms are heavily tattooed. His long, dark hair is pulled back in a ponytail that hangs to his waist. A long, full, Amish style beard, moustache and sideburns adorn his rugged face.
Produce Guy – Can I help you find something man?

Rick – Yeah. I'm looking for some fresh corn.

Produce Guy (picking up an ear of corn and waving it enthusiastically) – right here my man!

Rick – How is the corn today? Fresh?

Produce Guy – Awesome man. Wanna taste some?

Rick – You have some cooked?

Produce Guy (chuckling slightly) – No! No Man! I eat it RAW! Right off the COB man! It's the BEST man!

He eagerly peels the husk down halfway, takes out a box cutter and cuts a groove in the roasting ear. He then breaks about 3 inches off the ear and takes a BIG voracious bite.
Produce Guy (chewing and smiling simultaneously) – DEE LISH USSSS! Wanna try some man?

Rick – Uh … that's okay. I'll take your word for it.

Rick picks out 4 ears of corn while the Produce Guy finishes chewing his raw corn.

Rick – So … uh … so … do you ever … just like … walk into a field … pick an ear … and eat it? RAW?

Produce Guy (seemingly beside himself by Rick's comment … speaking incredulously while shaking his head) – No man! I would never do nothin' like THAT!
Curtain
Cast:
Rick – Himself
Produce Guy – His Wooly, tattooed, raw corn eating self
Corn – their raw, roasting earselves
---
Light Box

By
Rick Brown
I went to my light box therapy the other day. Afterwards I ran into my dermatologist. I light heartedly quipped "Bonjour!" (I do the light box with the automated female voice speaking French.) She chuckled and replied similarly.

Then … earnestly I said, "Thanks so much for buying a copy of my most recent book. I really appreciate your support."

"You're welcome. I haven't had time to read it but I am looking forward to it!" she responded flashing a big, warm smile that was 100% sincere.

"Maybe some time I'll write a story with YOU in it!" I offered.

She continued to smile ... but her smile shifted … to about 40% flattery ... and 60% nuanced anxiety.

Apparently the good doctor knows her patient pretty well.